This morning, like all Tuesdays, I attended my Total Body Conditioning class at the 76th New York Sports Club at 6:30 am. You heard me. AM. Ante Meridien.
It's a crazy thing I've been doing for 3+ years to strengthen my muscles and get them primed for all the crazy running I've been doing. I had a sports doctor tell me that having strong arm, core and leg muscles is crucial for running, so basically I'm in a cycle of crazy.
Much like this.
So what makes this class so good, and why do I keep going back?
Well, unlike some of the other Total Body classes I've taken, I leave not only feeling like I worked
all
my muscle groups, but I'm also sweating to the bone. Although that second part isn't hard to do, considering I sweat during basic yoga. Or walking down the street. Or sitting by myself reading a book.
The instructor, Serena, runs the class almost like a boot camp. Sets of 2-3 different activities separated by jumping jacks, mountain climbers, planks, and other means of torture. All at 6:30am. Sounds horrible, but the music is great and the workout I get truly rivals those of the boutique studios in the area. You never stop moving, every class is different, and she pushes you to your max.
In all? I actually leave class feeling pretty grand and I feel myself getting stronger the more I take it. You know I'm a lunatic, is what it is.
So with that background, I would now like to describe a phenomenon which I would like to refer to as the
"Hierarchy of the Morning Gym Class."
It's a social status, a Game of Thrones-esque situation (if you will) within the class.
So what is the hierarchy then? Well I'll tell ya. When I started taking the class, I began in the back. Scared. Unable to do many of the exercises all the way through and using weights so light, they almost floated away. I couldn't do anything other than girl push-ups. You get the picture.
But the back of the class fills up quickly and is
very
crowded with other scared people. So within a few weeks I ventured to the middle. It's safe there. You have some breathing room...but you're not with the crazy people in the front.
But then I started getting stronger and wanting to see my form in front of the mirror. Because I'm vain. And people were all up in my
view.
And I need to see myself like
this:
This is how I think I look when I take a gym class.
So then I was the second row. Non-committal. In front of me were who I will refer to as the "it" girls. Serena seemed to know them. She used them as examples and pushed them to use harder / heavier weights. They knew what they were doing so you could watch them to see what was up. They also knew each other and chit-chatted before class.
And then the "it" girls...over time...started to leave. One by one. Maybe a marriage. Maybe a neighborhood change. Maybe they just got bored.
But suddenly...there was no front row. My god...
The second row IS the front row.
And then everything was different. No more girl push-ups and light weights for this girl. No more hiding in the back and skipping reps. I'm evidently in it...to win it. And, between you and me? Sometimes people even (:::gasp:::) talk to me before class.
Holy. Cow.
After 3+ years of inadvertently political mind-gaming the situation, I had won a battle I did not know I had even entered. I am at the top of a pyramid that no one cares about. I'm like:
Even if I don't want to be...
And that, my friends, is the Hierarchy of the Gym Class.
* * * * * * * * * * * * * * * *
Before I go, I'll leave you with photos of one of my top crushes right now: Joseph Gordon-Levitt. He's starring in the upcoming feature film Don Jon, which I want to see
despite
my somewhat irrational hatred of Scarlett Johansson.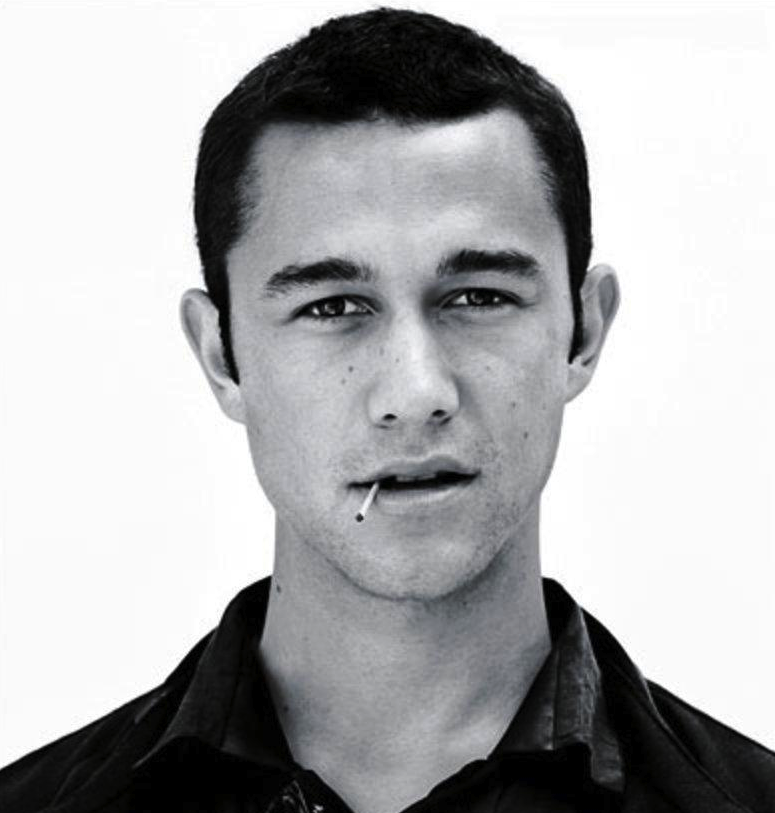 Hey, girl.
He is 32, he is talented, single and
HE IS JEWISH.
That image you see above where I am typing now. Is of a Jewish man. Like...what....why...aren't....we married...
Oh hey
I'm not only talented and successful, but I'm also a fun guy to be around!
But damn, can I also get classy.
Also, can we just remember when he was on Third Rock From the Sun? And how good that show was?
Ah the 90s hair. You and JTT rocked it well.
That show was VCR-taping worthy. Almost as much as this one:
And, of course....47 days to go!!!!!